Video
The evolution of digital communication
We convey your brand creatively.
We translate complex ideas and processes into dynamic, compelling video content.
We study the strategy that aligns best with your needs, helping you to tell your story and capture the attention of your reference public.
We use images, audio and special effects to bring you effective communication.
We give a Human-2-Human touch to our creative projects, building and effectively maintaining your brand presence.
A well-structured video is exciting and engaging. It is an opportunity for direct and engaging communication!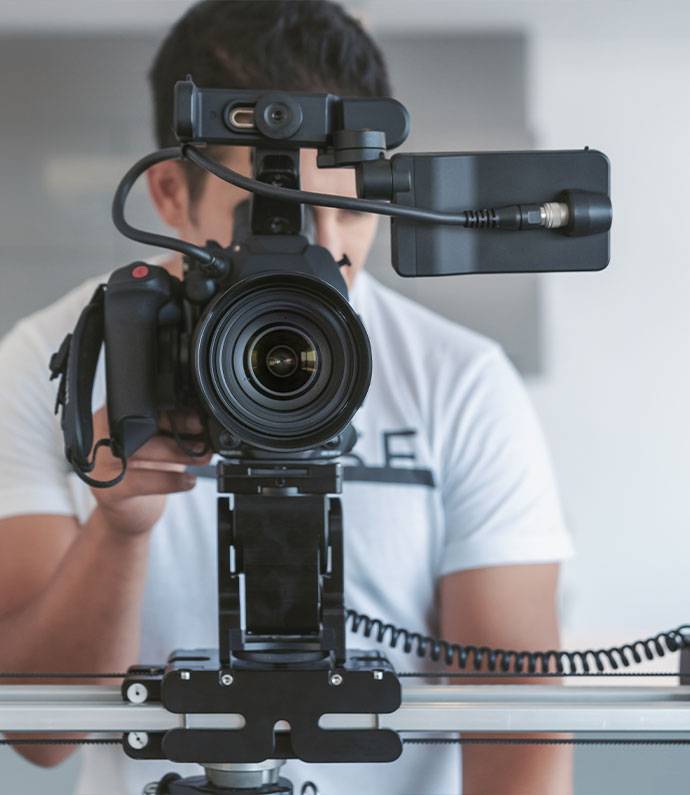 A touch of magic: Graphic Elements
A touch of magic: special effects, transitions, colours, and choice of soundtrack will make your video unique.
Delivery
We deliver your video in .mp4 format, ready to use. You can now upload it to YouTube or Vimeo, or you can publish it on your social media or website.
How are we going to do this?
Our videos transmit messages that:
create excitement.
EXPLORE OUR RELATED SERVICES